Making Better Health Easy!
Welcome
Join Our Caring Family! Our mission here at New England Wellness Solutions is a simple one; making better health easy for those in need. We are composed of a diverse team of individuals who are full of passion and dedication for helping others!
Click Below to Book Online!
Our Mission
New England Wellness Solutions's mission is to provide personalized, high-quality care on an as-needed or preventative basis. We have created a practice that we believe in and choose for our own family members.

We are a full-service family practice of dedicated, experienced clinicians who believe in working with our patients to maintain and improve their health. We work together to serve your entire family for all of your wellness needs in all stages of life. Our practitioners believe in providing comprehensive health care services to our patients in a friendly, relaxed atmosphere. We also believe in educating our patients as we work with them to achieve the best state of health possible.
 
Each clinician is certified and licensed by the Board of Registration of Medicine of Massachusetts and comes to our practice with years of experience in their area of specialty.
Our Vision
Change the way healthcare is delivered by creating a sustainable healthcare system where we decrease the total U.S. health expenditures- and increase the level of care received by our suffering community.
Main Office:
90 Rockland St
Hanover, MA 02339
781 829 9355
Second Location:
75 Finnell Drive
Weymouth, MA 02188
781 829 9355
Acupuncture involves the insertion of very thin needles through your skin at strategic points on your body. A key component of traditional Chinese medicine, acupuncture is most commonly used to treat pain. Increasingly, it is being used for overall wellness, including stress management.
Massage Therapy
Whether you're just getting started with a Swedish massage or reflexology, enjoying a romantic couple's massage for two, or healing your body with a sports massage.
Polarity Therapy
Polarity Therapy is a truly holistic practice that works for anyone, in any state of health. It meets you where you are and inspires positive changes that are just right for you. Polarity Therapy is a system of treatment used in alternative medicine, intended to restore a balanced distribution of the body's energy by combining touch, exercise, nutrition and self-awareness.
 
Craniosacral therapy
Craniosacral therapy is a gentle, non-invasive, hands-on healing modality that focuses on the wave-like rhythmic pulse that goes through the entire body. This therapy stems from osteopathy, which is an approach that emphasizes the role of the musculoskeletal system in health and disease.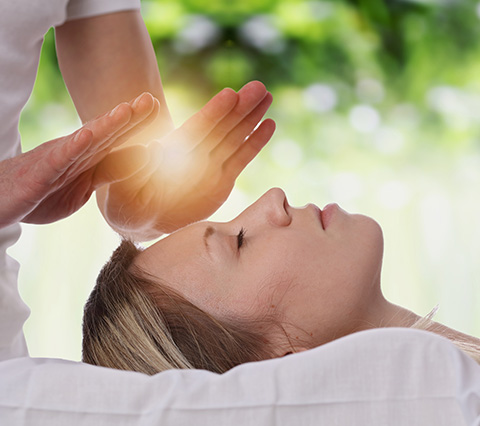 Reiki
Reiki is a Japanese technique for stress reduction and relaxation that also promotes healing. It is administered by "laying on hands" and is based on the idea that an unseen "life force energy" flows through us and is what causes us to be alive.
Facial
Making your dreams for beautiful, radiant skin come true is possible with a facial. Not only are facials necessary for maintaining healthy skin, they are also a wonderful way to relax during your day at the spa. This skin saving regimen may include a facial mask or two and is often customized to your specific skin type and skin concerns. Whether you have dry, oily, combination, sensitive, or normal skin, you can find a facial that is perfect for you at N.E.W.S.
Body Wrap
Detox wraps use a variety of products such as algae, seaweed, mud, clay or gel to help rid the body of toxins. When the product is applied to the body, it's called a body mask. Then you are wrapped in plastic and covered with a blanket for about 20 minutes, which is the body wrap.
Natural Nails
We offers a very unique Spa Manicure Bar experience! Our Nail Technicians can have your hands and nails looking their very best!